Seth and Josie Lippard's Sacred Song Site
Meet the Staff

Below is some information on the Seth and Joanne Lippard!
Seth E. Lippard is an elder at the First Presbyterian Church, Springfield, Pennsylvania. Formerly he was an elder at First Presbyterian Church, Germantown where he served as their professional baritone solouist for 20 years. Mr. Lippard and his wife Joanne K.S, Lippard have dedicated nearly four years of their lives to delivering his Sacred Songs cassette tape to every nursing home in America. This task required 28,000 tapes in total! On these selections Mr. Lippard is accompanied by organist Robert Carwithen. Look for more of Seth Lippard's Sacred Songs in the near future!


This is a picture of Seth in Greece during the Summer of 2001! Mighty handsome fellow, isn't he? Sorry ladies, he is already taken by his wife, the lovely Josie Lippard (her picture will be up shortly!).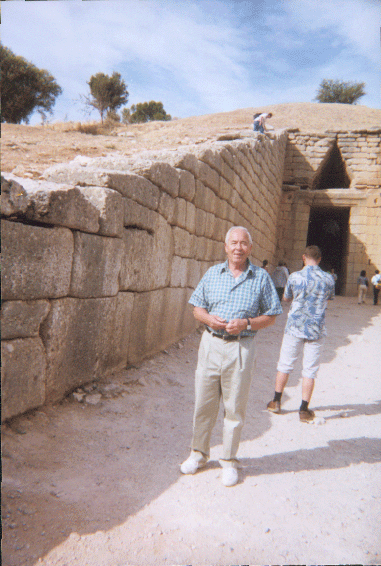 Philadelphia Inquirer Article (pg. 1)
Philadelphia Inquirer Article (pg. 2)